Celebrity
SO SAD: WWE FORMER FEMALE WRESTLER CHYNA DIES AT AGE 45 !!!!
By
|
The Ninth Wonder of the World is Gone
By: Sariah Sugarman
Joan Laurer, the groundbreaking female wrestler known as Chyna, has died. The coroner has since confirmed that her death is being investigated as a possible overdose, with Chyna known to have taken illegal substances, although it will take a couple of weeks to complete the autopsy and toxicology report. The Redondo Beach Police received a 9-1-1 call from a friend of the apartment unit resident that the female inside was not breathing. The friend told Redondo Beach Police that the female had not answered her phone in a few days, and went to check on her.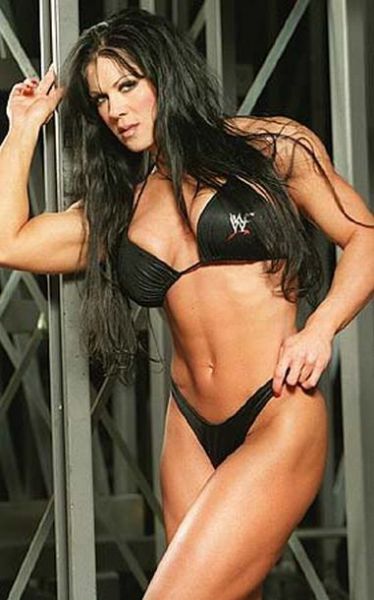 Chyna and wrestler Triple H pose for a photo in 1999.
A post from her official website and twitter stated, "It is with deep sadness to inform you that we lost a true icon, a real life superhero. Joanie Laurer aka Chyna, the 9th wonder of the world, has passed away".
Chyna had appeared in TV, magazines, music videos and adult films. Her 2001 autobiography, "If They Only Knew," describes her proudly as a "part feminist, part superhero" and says "she blazed a trail where no woman had gone before".