© MTV
Entertainment
MTV Bringing Back the 90's
By
|
Feeling nostalgic well MTV is bringing back the 90's.
Get ready for the epic 90s re-runs we've all been waiting for.
MTV, which teased us with a Scream reboot series last year, is continuing to pursue their 90's flashback with a vengeance. And now their throwback channel MTV Classic will air all the 1990s classics like Beavis and Butt- Head, Daria, and MTV Unplugged.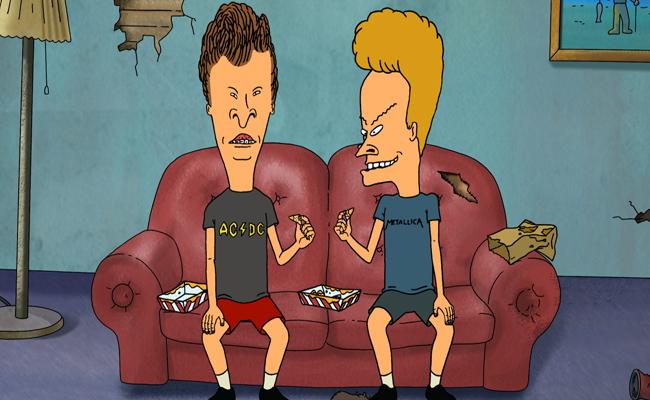 Taking over BH1 on August 1, the new channel will have an "eclectic mix of fan-favorite MTV series and music programming drawn from across its rich history, with a special focus on the 1990s and early 2000," according to a statement from Viacom.
The switch will happen exactly 35 years after MTV debuted on August 1 in 1981. To celebrate the anniversary, the new network will launch with an "MTV Hour One" flashback hour that will replicate the first hour of programming in MTV history.
Taken from Time Warner Cable's schedule for the first day of the new network, you can expect to see a 90's-heavy first day of programming following the "MTV Hour One" special at noon (all times EST). Want to have some extra fun while watching? Get started with mobile bingo.
12:00 – MTV Hour One
1:00 – The TRL Decade
2:00 – Nirvana Unplugged
3:00 – Erykah Badu Unplugged
3:30 – Bob Dylan Unplugged
4:30 – Neil Young Unplugged
5:00 – Aerosmith Unplugged
5:30 – Oasis Unplugged
6:30 – The Cure Unplugged
7:00 – R.E.M. Unplugged
8:00 – Alice in Chains Unplugged
9:00 – Nirvana Unplugged
10:00/10:30 – Daria
11:00/11:30 – Beavis and Butt-head
12:00/12:30 – Aeon Flux
In addition, "Classic Videos" will air in the A.M. on what appears to be a daily (or semi-daily) basis, and there will be a programming block titled "90's Nation".